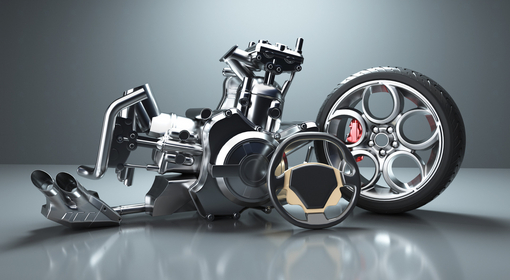 Zhejiang Wanan Aluminum Co., Ltd. (formerly Yongkang Wanan Wheel Factory) was founded in 1990 and is located in Huajie Industrial Base, Yongkang City. There are 3 senior engineers and 5 assistant engineers. Covering an area of more than 70,000 square meters, a modern new factory with an annual output of 3 million sets of aluminum wheel production lines has been completed and put into production. It is a professional manufacturer of aluminum alloy wheels for motorcycles, bicycles, various sports cars, ATVs, and three major parts (front and rear side covers, sprocket seats).
The company has scientific management, strong technical force, strong product development capabilities, and advanced production and testing equipment. It passed the ISO9001: 2000 quality management system certification in 2000 and has a complete quality assurance system and quality monitoring mechanism. For several consecutive years, it has won many honors such as "City Top 100 Taxpayers" and "AAA Level Enterprise". The company's products have become supporting facilities for dozens of domestic motorcycle and electric vehicle manufacturers and are sold throughout the country.
Our corporate program: "Contribute to the country, benefit the people, and strive to create a first-class modern enterprise." This program not only expresses the significance of the existence and development of Zhejiang Wanan Aluminum Co., Ltd., but also acts as a production and management activity. Policy is also the basic idea that governs all the company's behavior.
We pursue the corporate tenet of "Quality First, Reputation First, and Common Development" and the basic idea of "Only relying on excellent talents, advanced management, first-class equipment and continuous pursuit of technological innovation can we produce first-class products" , Maximize the use of equipment to meet the needs of users to the greatest extent. Shorten the gap with world-class companies as soon as possible, improve competitiveness, increase corporate profits with the most optimized cost and highest efficiency, and make greater contributions to the prosperity and development of China's motorcycle and electric bicycle industries.
At present, a series of advanced assembly line production equipment such as automatic heat treatment assembly line, automatic shot blasting assembly line, automatic painting assembly line, and automatic cleaning assembly line have been introduced. The CNC machine tools produced by Shenyang Machine Tool Plant, the largest comprehensive lathe manufacturer in the country and the national CNC machine tool development and manufacturing base, are our company's most important finishing equipment. At the same time, the most advanced chemical spectrum analyzer and impact testing machine and other product quality inspection equipment have been introduced, which greatly guarantees the accuracy and reliability of product quality inspection.
Advanced production equipment and advanced Wanan team ensure the stability of product quality, continuous technological innovation, and continuous management improvement, resulting in the improvement of product quality.
得益于水平井及水力压裂等技术的突破,美国的"页岩气革命"使世界能源格局发生了改变。但是开采页岩气需要大量水,同时开采过程的化学物质可能污染地下水源;可燃冰的储量庞大,科学家估计海底可燃冰足够人类使用1000 年,但其开发可能诱发海底滑坡等地质灾害。